Ga terug naar overzicht
Podcast #6 Letting go, Ayahuasca in Peru & entering the World of Shamanism
augustus 22, 2021
Podcast #6 Letting go, Ayahuasca in Peru & entering the World of Shamanism
I went to Peru for an Ayahuasca journey. Looking back, I could never imagine the change that this journey to Peru brought.
It was a closure of the old and a welcoming of the new. In this Podcast I share what I learned from the Shipibo Tribe in Peru and later I share more about the plant medicine Rapeh. This medicine is mainly made from the Holy Tobacco; Mapacho and carries the spirit of the Grandfather.
YouTube Video
Choco Bliss
This is my own unique plant medicine that you can use to set up your own home ceremony or book a guided ceremony. I love to share with you in order to heal, grow, expand, awake and become more af who you are. Would you like to know more about Choco Bliss? Visit our page about Choco Bliss and learn more about Choco Bliss.
Microdosing Truffles
Microdosing can give great support on a daily basis like; healing, concentration, focus, creativity and more. Would you like to know more about Microdosing Truffels? Visit our page about Microdosing Truffles and learn more about Microdosing Truffles.
Podcast #5 Never heard before Ayahuasca Career from another side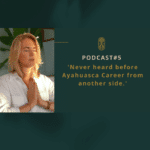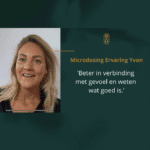 Microdosing Ervaring Yvon: Beter in verbinding met gevoel en weten wat goed...